Frantsen bvba is the reference in screw conveyors.
After more than 30 years, the company has grown to become a niche player, highly specialized, in all applications for bulk handling based on the Archimedes screw.
You can contact Frantsen on the one hand for components of screw conveyors and spare parts. Examples are screw flights, continuous screw flights, shaft less screws, spirals, earth augers,... We manufacture complete screw shafts, equipped with all the additional components. Even repair of existing screw shafts are among the possibilities. It's obvious, Frantsen bvba is a total supplier.
On the other hand, we design and build complete screw conveyors for bulk handling. Our years of experience and know-how enable us to offer the right solution for the internal transport of various bulk products.
Customization & complex issues are our challenge. Depending on the characteristics of the product (abrasion - corrosion), we use various materials, ranging from normal steel, stainless steel, wear-resistant steel to the most extreme shapes such as hard-topped plates and carbide materials. In addition, we apply techniques such as hard surface welding, thermal spray, application of protective coatings, etc ... In this way we search for solutions to maximize the lifetime in extreme working conditions.
With our own engineering, fabrication and possibilities for maintenance, repair & mounting, we are a total manufacturer for the industry.
That's why you choose Frantsen bvba.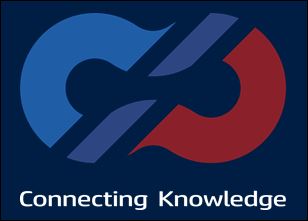 Frantsen is, together with its sister companies www.entecom.be and www.amesco.be, a turn key partner.
Entecom Systems, located in Leuven, is highly specialised in chain conveyor systems and conveyor chains for bulk & material handling. Amesco, located in Kinrooi, is an EN1090 certified metal construction company, specialised in industrial constructions and wear resistant steel.
The logos symbolize the connecting link, bundling our knowledge to be a strong partner for the industry.
Connecting Knowledge.